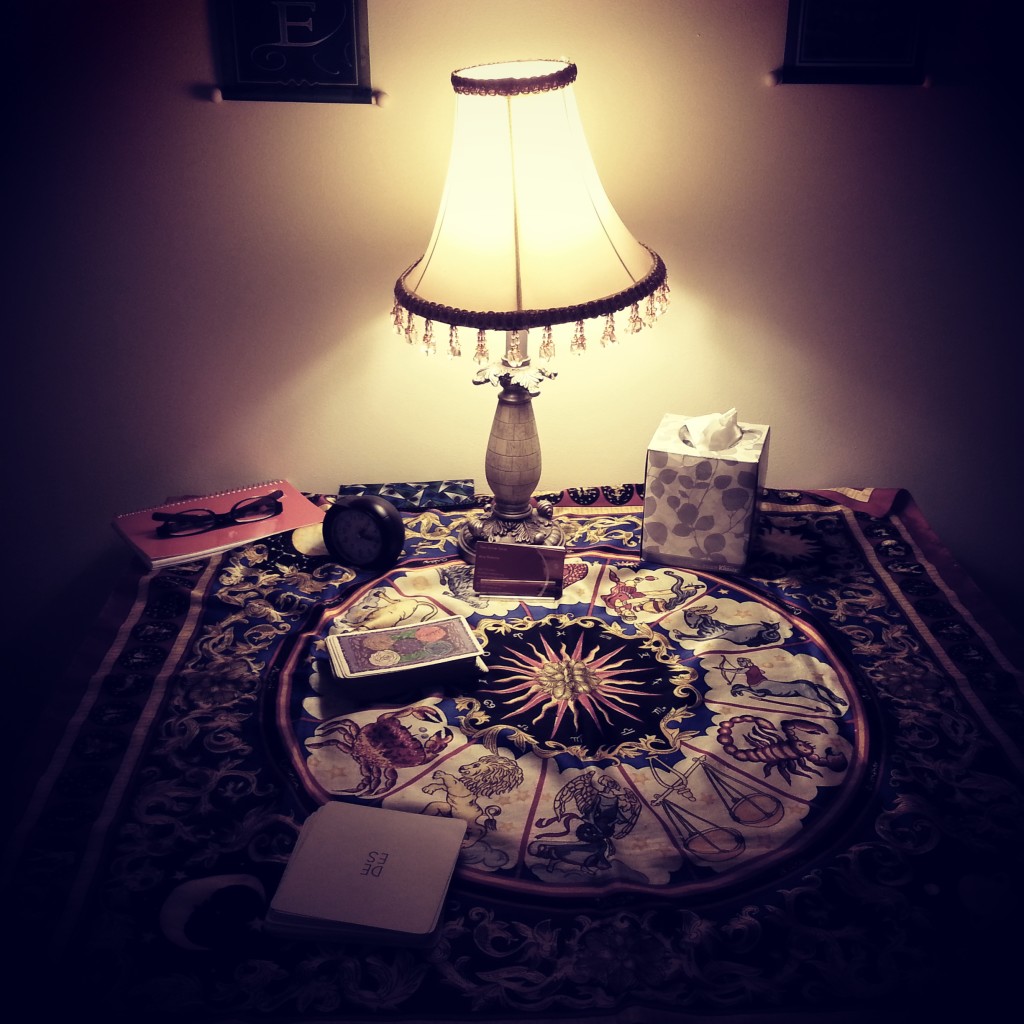 Tarot Reader
Amy Roberts is a professional tarot reader with 25 years experience. Her approach is based on a practical, choice-centered philosophy that encourages the possibility of change and personal growth.
Tarot is not about prophecy but about potential. The choices we make today can affect the way we experience tomorrow. Through tarot, Amy is able to help clients find the ways in which they can optimize choices and connect with the inner power to change and heal. Healing comes in many forms, from simply validating a feeling to exploring the specific reasons for an ongoing difficulty. Amy conveys all information and insights in a deeply compassionate way that enables her clients to feel supported and at ease.
Private Sessions
After many years of study and working with the cards, Amy has created a unique method of designing effective layouts that are based on a client's specific questions and needs. She delves into the elements of a given situation in order to reveal the underlying forces and patterns that are at work. She gives voice to the why's and how's of our experiences and relationships. Each reading is a singular and organic experience that is based in everyday practicality. In Amy's words, "I want each person to leave with some bit of knowledge that they can actually use in their day to day life."
Phone Readings
There are times in life when we find ourselves unable to make clear choices in the moment. Our emotions are too high or we may not have enough information to make the right decision. Those are the times when a phone reading can help. Amy offers phone readings as a way to connect and assist with these decisions whenever and wherever you are. Using her finely attuned intuition and vast experience of tarot, Amy is able to counsel from any distance and help clients all over the world. So, if you find yourself far away and feeling a little lost, just pick up the phone and call.Through the miracle of paypal, you can pay online and then call Amy to schedule a time.
Workshops
Over the years Amy has heard from many people that they would love to read tarot but find it difficult to memorize all the cards and at the same time develop their own intuition. It can be a truly daunting task! With this in mind, she has developed classes that teach the basics of tarot using simple techniques that enable students to easily learn and understand the meanings of the cards.
Parties and Events
The experience of having a tarot reader at a party can be fun, exotic and most of all surprising. Not merely for the fact that it's an unusual choice of entertainment but for the fact that the readings often surprise newcomers with their accuracy and insights. Most of the people Amy reads for at parties come away with a sense of wonder and understanding that this tarot thing is "for real" It is not just a parlor trick. Often this encounter comes as a well-needed validation or a catalyst for self-exploration. Now you can give your guests food, drink and a healthy serving of personal empowerment!